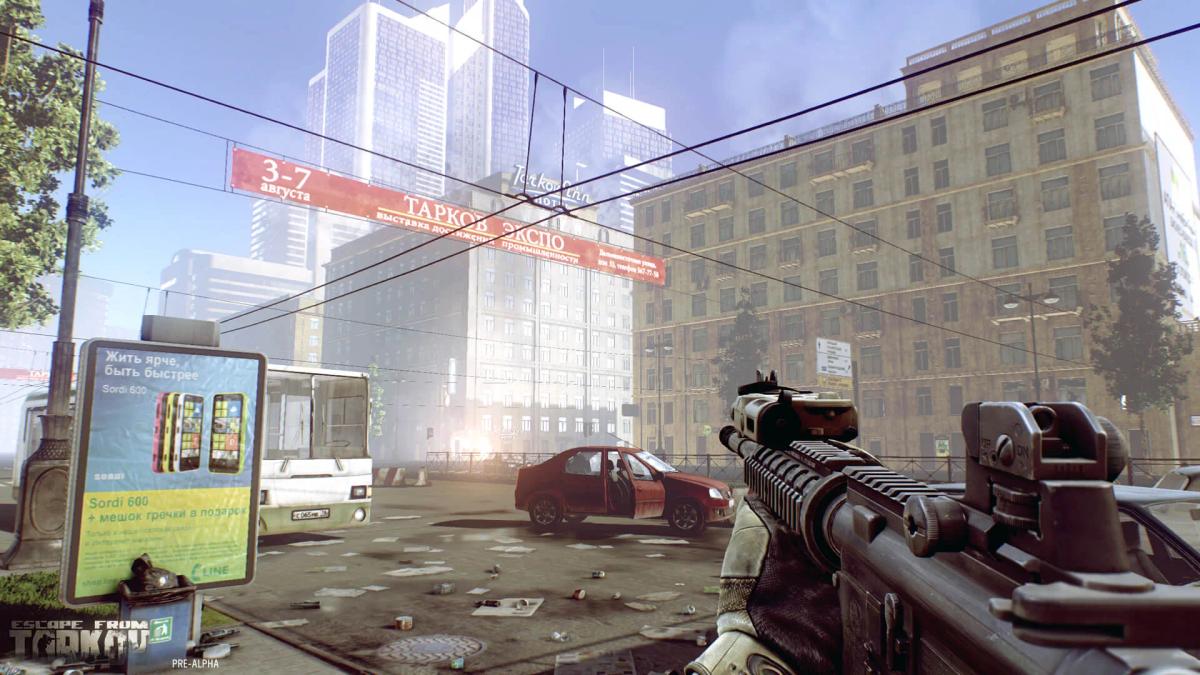 The most awaited huge map in Escape From Tarkov has been released by the Battlestate Games called Streets of Tarkov.
The size of the map is insanely massive and it is considered as the biggest map of the game in the game yet. Like the Interchange map is also huge or maybe more than that interchange as we didn't play it yet so can't say about in terms of compression with the Interchange map.
The fans already knew a bigger map is coming in the game like the Interchange according to the Gamepedia's rumors. So now it has been released named "Streets of Tarkov" and from the trailer, it clearly shows it would be the biggest map of the game yet.
So what's the new map look like? Well from the trailer we saw the player is spawned in the middle of the map and the location looks like the a modern big city.
The Battlestate Games always try to achieve something that no game has done so far. Yeah, they try to make the streets more fun to experience the more urban vibe in the Streets of Tarkov map. Although it considered the latest map in EFT release patch 13 around September 2020. This patch will bring more new things on this map like the new Boss, extraction point, and the revamped skill system. and most probably the map will expand by about 30%.
There're also 3-4 skyscrapers in the trailer they look as the backdrops and nothing but it might be possible in the future DLCs, they would become accessible. Similarly, the other main highlight theme of Streets of Tarkov map is the room in the building is acceptable. In the trailer, we saw the player spawned on the streets and he walked to building enter the rooms that are accessible the same things you can find in the Shoreline map the accessible rooms.
EFT Streets of Tarkov Map Guide
As we got to play the game from one of our editorial staff, we'll update this guide with the loots, extraction points, and strategies to explore the Streets of Tarkov entirely. As we already have other EFT map guides we'll update you with the same with this iconic map. So make sure to subscribe to Engamez.com and follow us on Facebook for the Street of Tarkov map guide.