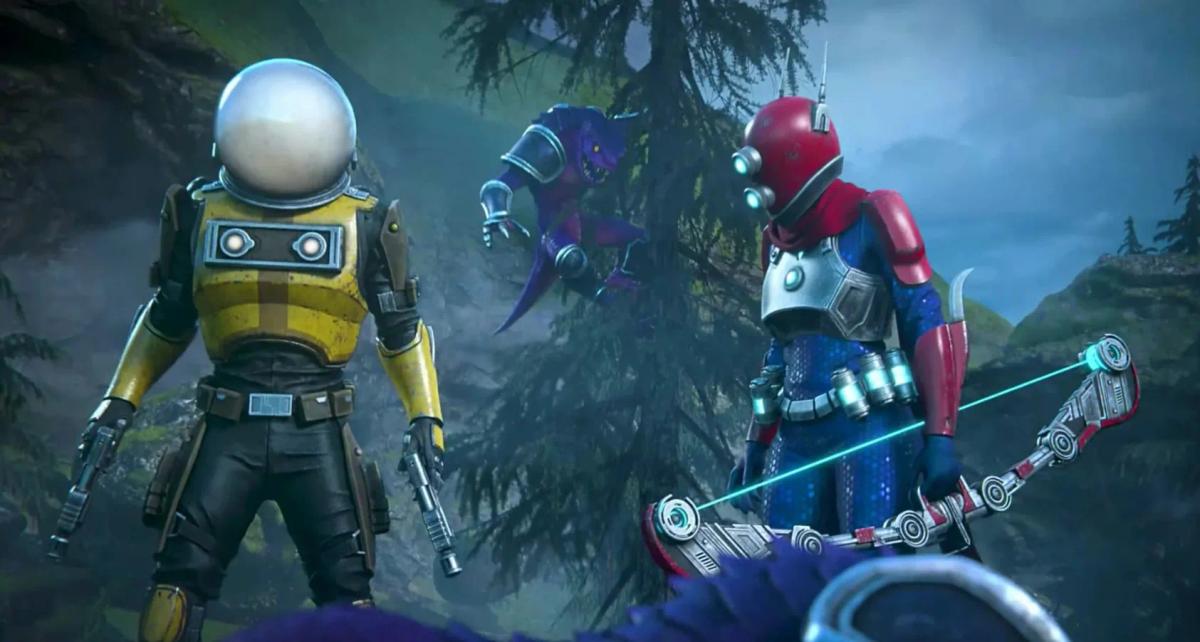 Do you want to play in Risk of Rain 2 as a Loader character? The loader is the most powerful and immense playable characters in ROR 2 that have their own several benefits while battling in the game. If you want to get the Loader then this ROR 2 Loader unlock guide will give you direction towards unlocking the Loader and how to play them?
Before we dive into what is Risk of Rain 2 Loader and how to unlock Loader in Risk of Rain 2 we will throw some light into ROR 2.
This game is a roguelike third-person shooter game. It is published by Gearbox Publishing and is developed by Hopoo Games. It is a sequel to Risk of Rain which was launched in 2013. In early access for Microsoft Windows, and Nintendo Switch, PlayStation 4, and Xbox One, it was released in 2019. Finally, it was released fully in August 2020. It is going to be available in Stadia with a new, although temporary map, from the end of September 2020.
Now let us talk about 'Loader' in RoR 2.
What is Loader in ROR 2?
The Loader is a slow but powerful unlockable character that can use his grappling hook to navigate the environment. It has a Health of 160 (+48 /level).
Some of the abilities of the loader are listed below.
Primary ability of Loader
If you swing at a nearby enemy, you can cause damage to it by up to 320%. It is called knuckle-boom and wielding it will get you a banner from his passive ability.
Also Check: How to Unlock 57 Leaf Clover in Risk of Rain 2
Passive ability of Loader
The loader is not affected by fall damage. You may be granted a temporary banner if you strike with his gauntlet. The banner makes him tougher and compliments well with his grappling hook.
Secondary abilities of Loader
In secondary abilities of Loader, you have two options to choose from:
Grapple Fist – you can fire your gauntlet forward. That will pull you to the target.
Spiked Fist – stun by firing your gauntlet forward and deal a 320% damage. Light targets are pulled towards you, but you are pulled towards heavier targets.
Special abilities of Loader
You can throw a pylon of the floating type which can cause 100% damage to up to 6 nearby enemies and it can be grappled. This ability come in handy to fight against aerial enemies.
Utilities of Loader
For the utilities of Loader here also you have one choice to make out of two:
Charged Gauntlet – it charges a piercing punch for up to 600% to 2700% damage.
Thunder Gauntlet – it charges a single punch for 2100%, good enough to shock enemies in a cone for around 1000% damage. It can even deal more damage but only at higher speeds.
How to Unlock Loader in ROR 2
A quick, simple explanation of how to unlock Loader in Risk of Rain 2:
Get to Siren's Call either through stage four (there are 2 stage fours to opt from) or Bazaar between worlds.
You must smash five vulture eggs scattered across the map.
Then you must destroy Alloy Worship Unit
With these three simple steps you can unlock The Loader.
Best Items for Loader
Just like other characters in the game, the Loader does also supportive of the items, and of course, items will enhance the power of the loader and will give you more advantage while battling with the mobs.
So here we have a curated list items that you must try, this item works pretty well with the Loader in the Risk of Rain 2.
Lens Maker's Glasses
Paul's Goat Hoof
ATG Missile
Crowbar
Kjaro's band
Gasoline
Wil-o-the-wisp
Focus Crystal
Ukulele
If you want some Lunar items in your game then make sure to check out the guide on how to unlock Lunar items to get the most out of it along with dealing more damage and increases the health.
Conclusion
RoR 2 is a fun game and if you are fighting with a loader you can cause more damage but getting to the loader isn't a cakewalk. You can do so in three simple steps, but they are pretty difficult and worth every bit of it. Hope we could enlighten you a bit about Loader.